I am going to use this post as a chronicle of what I do each day of Christmas break. I have a couple projects that I need to do, and I need to keep up with my running. So, this is going to help me out...hopefully.
Projects over break:
1. Finish wedding a

lbum
2. Update resume
3. Get Christmas cards out
4

. Finish stocking stuffers
5

. Run 10 miles

\week
6

. Buy for Panty Exchange
7

. Read up on blogs and find some new friends.

I also would like to get away from the number of followers being 60, 61, 62. It seems to fluctuate up and down every day. I am ready to move past those weird numbers!
8

. Read this
Friday 12\21\12 I know I still had to work, but I am counting the evening as part of the break. Anthony and I went Christmas shopping.

I finally assembled our Christmas cards and put them in the mail.

I have got to become more organized with those. At least this year I wrote down everyone's addresses, so I don't have to ask them for them next year.
Saturday-12\22\12 It's my dad's birthday, so I can't forget to call. Fortunately, I packed for our trip to Amarillo last night, so I am able to relax while Anthony finishes up. We made it to Amarillo and enjoyed an afternoon of relaxing

and

a dinner of Mexican food.
Sunday-12\23\12 I am up at 8:30. I am not sleeping my day away. I would super love to go running and try out my new running pants, but it is like 20 degrees outside. I am going to wait a little bit until it warms up. New Running Pants I am hoping that these capris will stay in place while I run. I will let you know how that goes later.

I went running 3 miles today!

Running Pants Update: I love my new running capris! I have been looking forever for a pair of shorts\capris that will stay in place.

I have enough trouble breathing while I am running, I do not need to worry about pulling my shorts up or pulling them out of my rear.

I was concerned that they were too tight for my jiggly butt, but I really like the way they look. I highly recommend stopping in Kohls for a pair. They were 25% off already, and then I got an additional 30% off with my coup. SCORE!

Last night we hung out with Anthony's parents and ordered pizza. We also got to assemble a gingerbread Christmas tree. I highly recommend these as you do not have to build a house but rather merely stack stars.
We also stayed up too late and started watching Season 3 of Downton Abbey.
This was a picture of when we first started watching the show! I am excited to get back into it.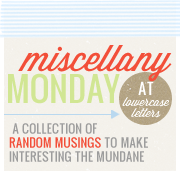 xoxo