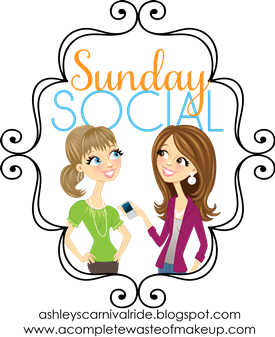 Favorite Thanksgiving Memory: I love Thanksgiving. It is probably my favorite holiday by far. So, I have several memories to choose from...I loved how when I was younger, my mom would always find a way to have us help get ready for Thanksgiving. It could be tearing the bread for stuffing, or making little turkeys out of ritz crackers and candy corn, or setting the table. I loved being a part of it!
Favorite Thanksgiving Food: Just one??? I love dark turkey meat, green bean casserole with lots of fried onion things. Last year I discovered I really like sweet potato casserole. Why on earth I have never tried it, I don't know. Oh, almost forgot, I love stuffing with gravy, too! See why I love Thanksgiving??
What is a Thanksgiving Tradition you and your family have?
We make homemade donuts. How cool is that?!?! For breakfast, we make the dough, cut into donut shapes, fry in the back yard, coat in powdered sugar, cinnamon and sugar, or eat it plain. We are even planning on spending the night at my parents' house this year, so we will be there in plenty of time to make the donuts. We also always watch the Lions' games. Not a big deal in my book.
Something I am looking forward to the most: Being able to relax with my family. It is nice to not have to try to impress people but just be yourself. That's what family is for.
This was taken a couple years ago at Eric and Sheryl's apartment. This year, we have a lot more people joining us: Anthony, Lucy and Kyle (my sweet niece and nephew), and Alex's girlfriend.



***Also, still looking for a few more guest bloggers for next week while I am out. Let me know if you are interested. I would love to have you!